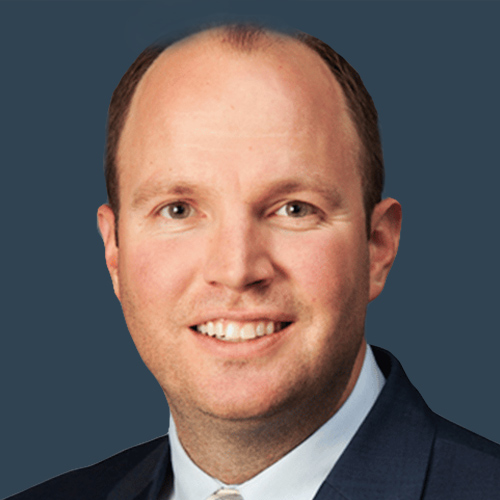 Board Certified Orthodontist
Dr. Vincent Graves became an orthodontist to connect with others, positively impact their lives and self-esteem, and treat the whole patient, not just their smile. His favorite part about working with children is their fun and creative nature. Dr. Graves served on dental mission trips to Sierra Madre Sur in Guerrero, Mexico, with the non-profit dental organization El Niño Rey.
Dr. Graves enjoys waterskiing, snow skiing, hiking, cooking, and fitness in his free time. He loves studying different languages, and his favorite place to travel is the lake or beach. Dr. Graves' favorite foods are tacos al pastor, Cobb salad, and baked rigatoni with Italian sausage.
EDUCATION
Orthodontics and Dentofacial Orthopedics Residency – Georgia School of Orthodontics – Atlanta, GA
DDS – Autonomous University of Guadalajara – Guadalajara, MX
BS in Biology/BA in Spanish – Washington State University – Pullman, WA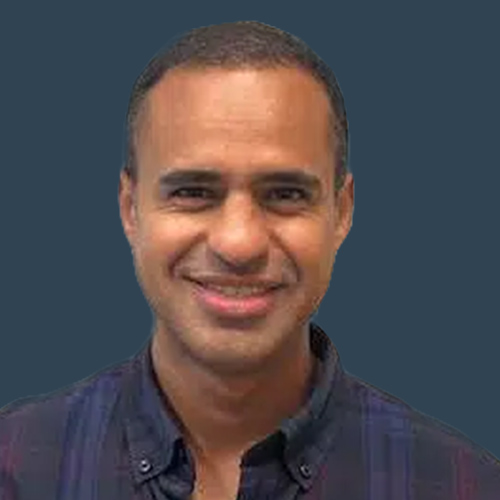 Mohamed El Naga, BDS, MS, CAGS
Board Eligible Orthodontist
Dr. Mohamed El Naga's passion for orthodontics began when he was young. His older sister, an orthodontist in Egypt, inspired him to follow in her footsteps. He received his Bachelor's in Dental Sciences from Cairo University and completed his residency in orthodontics and dentofacial orthopedics at the Georgia School of Orthodontics. He believes that the most rewarding part of being an orthodontist is leaving a lasting impact on his patients, giving them confidence and adding happiness to their lives.
Outside of work, Dr. El Naga and his wife enjoy discovering new restaurants, watching movies and sports, and spending time with family and friends. He is also an extreme sports enthusiast, so you might find him bungee-jumping, skydiving, or paragliding for fun.
EDUCATION

Orthodontics and Dentofacial Orthopedics Residency – Georgia School of Orthodontics – Atlanta, GA
MS – Operative Dentistry
Bachelor's in Dental Sciences – Cairo University – Cairo, Egypt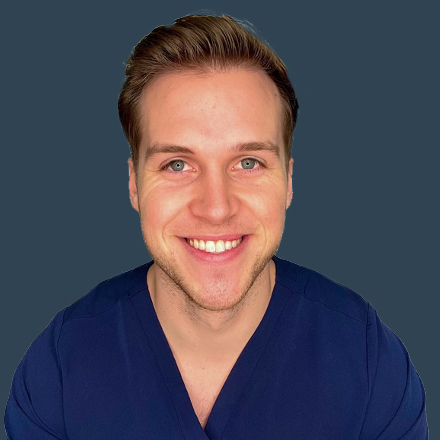 Dr. Eric became an orthodontist because he wanted to empower his patients by creating beautiful, healthy smiles. He first became interested in dentistry after an unfortunate encounter with a baseball bat as a teenager, and he enjoys seeing his patients' personal growth and increased confidence during their orthodontic treatment! Dr. Eric's wife, Lena, is also an orthodontist, and they have a cat named Frank. In their free time, they enjoy traveling, DIY home design and renovation, and learning to country swing dance. He also enjoys listening to various podcasts, and playing his favorite game, GeoGuessr!
Education
Orthodontics Residency – Texas A&M University – Dallas, TX
DMD – Oregon Health & Science University – Portland, OR
MS – Texas A&M University – Dallas, TX
BS, Nutrition Science – University of Nebraska – Lincoln, NE
Professional/Awards
American Association of Orthodontists
Southwest Society of Orthodontists
Texas Association of Orthodontists
Omicron Kappa Upsilon – Honor Dental Society
Certified Invisalign® Provider 
3 Amazing Locations across northeast TX.
We are committed to providing the highest quality of comprehensive dentistry possible. Your oral health, smile and comfort are our top priorities. Call today to make your appointment with one of our experienced dentists and learn more about dental care.
2171 N Hwy 77 Waxahachie, TX 75165
1681 E Broad St Suite 107 Mansfield, TX 76063
809 SW Alsbury Blvd #100Burleson, TX 76028
Interest-Free Payment Plans
The Proof is in Our Patients
Jesslyn B.
Braces of Burleson
If I could give them 10 stars I would! My daughter and I both get seen in the Fort Worth location and every part of the staff has been so HELPFUL and informative. Especially Amberley. She has gone above and beyond to make sure I am taken care of. My younger boys will need braces and I will bring them here as well. Thank you for everything y'all do. I appreciate it.
Jhirmeilya L.
Braces on Broad
Very informative!!! Extremely helpful!!! The staff is amazingly knowledgeable and talented. They have gone above and beyond my expectations. Even when we had concerns. They addressed them right away and ensured my kiddos that they were top priority. Thank you Braces on Broad staff.
Shanea L.
Braces of Waxahachie
my son just got braces a few months ago and at our second appt we were an hour early because we were in the area and they went ahead and saw him which was great!! All staff is super nice and friendly! Braces of WAXAHACHIE has been great!
Stephany C.
Braces of Burleson
We love Braces of Burleson!! The dr and staff are awesome. Everyone is so sweet! When you walk in you're always greeted with smiles. They have gone above and beyond to help my daughter have the most beautiful smile! And I will be taking my younger two daughters here for their braces as well. Highly recommend!
Staff went above and beyond to help my kids today when they by all rights could've said 'sorry, can't help.' Everyone was very sweet, caring, and willing to answer questions. If you need braces, I can't recommend Braces on Broad enough.
Jessica S.
Braces of Waxahachie
Alicia was a big help with setting everything up for me and helping make this a great experience start to finish.